TRANSPORT OF AGRI­CULTURAL MACHINES
Transporting agricultural machinery is a specialised business. The often large machines with their abnormal sizes usually have to be unloaded at agricultural locations that are not always easy to reach. Furthermore, the market is changing to work more efficiently and safely and to respond to the customer's need to be more customer-oriented and operate with more environmental awareness.
What will you transport?
Most machines are built to do the job they are designed for. Transport from A to B is sometimes forgotten. For us, it is therefore a great challenge to come up with a transport solution. We always take multifunctionality into account when designing your trailer, so that it can carry other loads besides numerous agricultural machines.
For loads where height is less of an issue, such as tractors and bale trailers, our semi low loaders are very suitable. By using hydraulic ramp or our ECO ramp, you can load and unload machines quickly and safely. And available with wheel wells and/or widening supports, you can easily adapt the trailer to your load.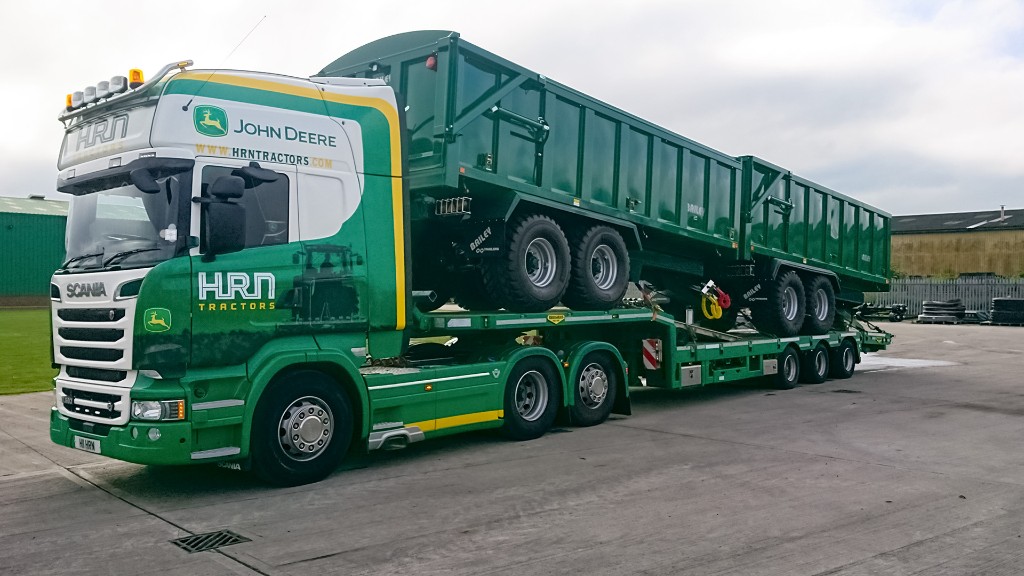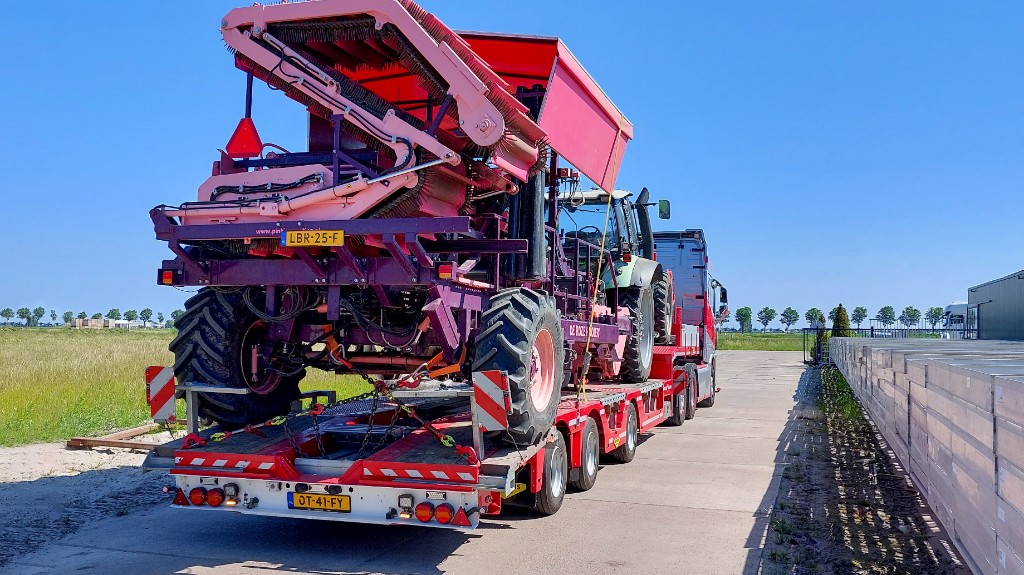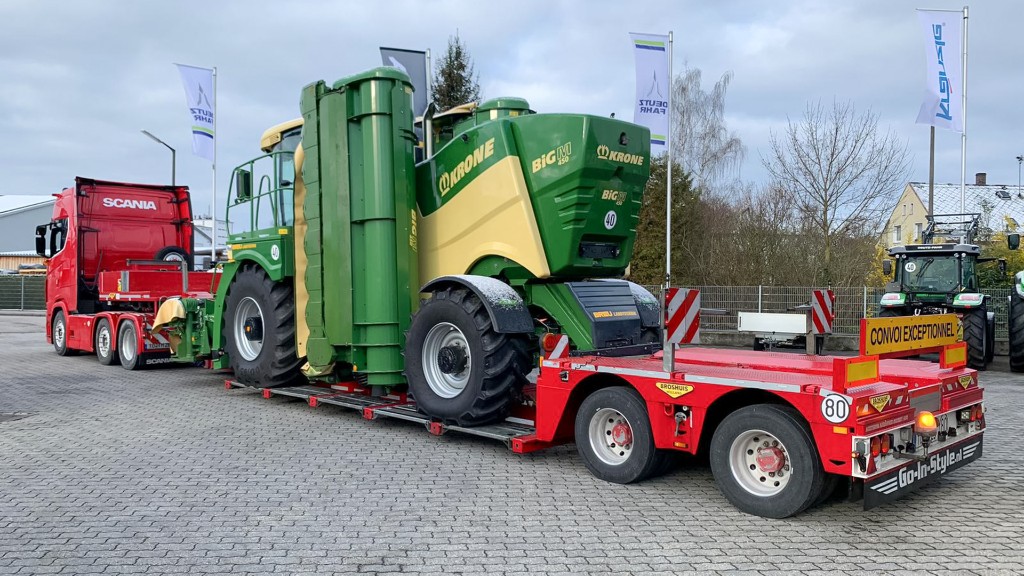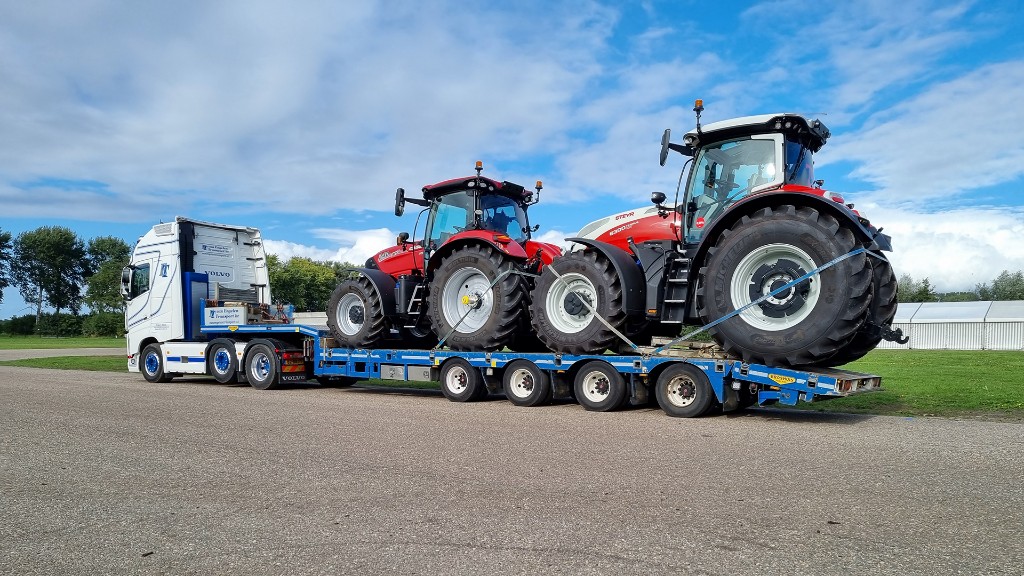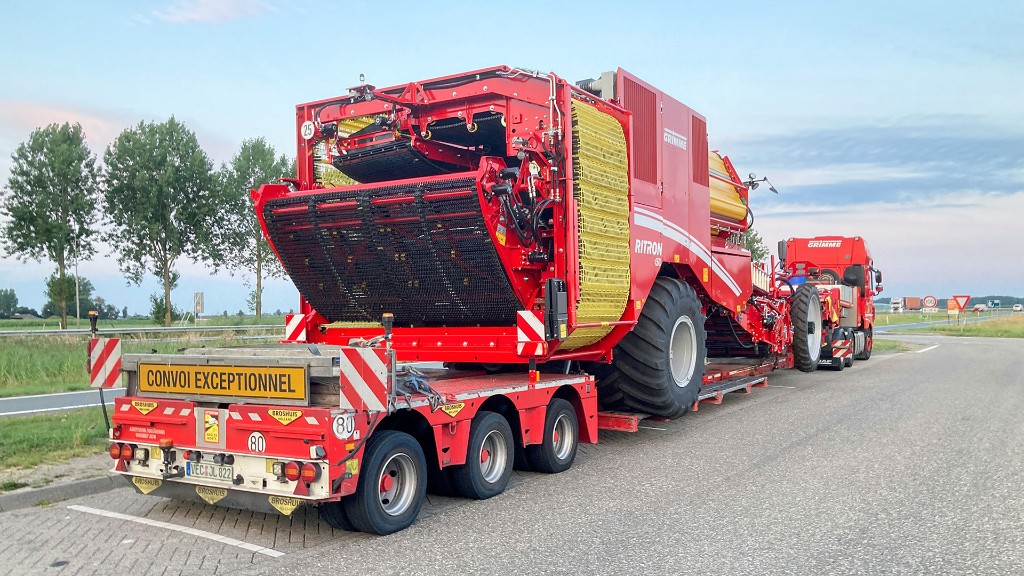 For machines too high for our semi low loader, such as combines, sprayers and self-loading wagons, we have a number of low loaders that are ideal for transporting agricultural machinery. Our 2-axle agri low loader, 2-axle SL2 agri low loader and 3-axle SL2 agri low loader are widely used in the agricultural sector. The independent wheel suspension of our SL2 axles is particularly suitable. The extremely low loading floor (from 780 mm) leaves plenty of height for the largest machines. Furthermore, the SL2 has very stable roadholding, which is ideal on uneven terrain such as fields and country roads. The 2-axle low loader has the longest bed within the legal dimensions due to the short axle set. Furthermore, we have developed a special agri-bed that, with a central beam or optional mattresses, gives you the ideal means of transporting your agricultural machinery.
Outside the agricultural season, both our semi and low loaders can be put to good use for construction and earth-moving machinery and other loads. Build the ideal trailer for your business together with our advisers.
Related pages
Technical Solutions
#BROSHUISONLY
Certified lashing rings
All of our semitrailers are equipped with certified lashing options in accordance with the EN 12640 standard; this means that your trailer always complies with the latest legal requirements concerning the securing of thae cargo.
Bolster / Wheel well
We have designed a reversible bolster / wheel well for our agri low loader. For example, on a narrow-bed low loader with this bolster / wheel well, a high machine can still be taken along without having to dismantle the wheels.
Hydraulic stinger rams
Standard in our agri low loader are separately operated hydraulic outrigger cylinders. This makes connecting and disconnecting the gooseneck easier on uneven terrain.