Special ramp for tram and train transport
Transporting trams and trains is specialist work – not least, the loading and unloading of these delicate machines. To do this safely and easily, the so-called "butterfly ramp" is used.
This ramp already looks unusual at first glance. When fully expanded, the functionality becomes clear. After folding out four times (!), the ramp can be brought to the desired length in order to make the angle of inclination for the trains as shallow as possible.
Discover
your benefits
Trams and trains can be loaded
Because there are two track sizes, it is possible to load and unload both trams and trains.
Flexible
Because the ramp is removable, the trailer can also be used for other transports.
The desired angle of inclination
Because extra rails can be mounted at the end of the ramp and the legs are adjustable, you can determine the ideal angle of inclination yourself.
User friendly
The heaviest parts are stored in the lid. In addition, the eight legs are adjustable in height, so that the use of filling wood is limited to a minimum.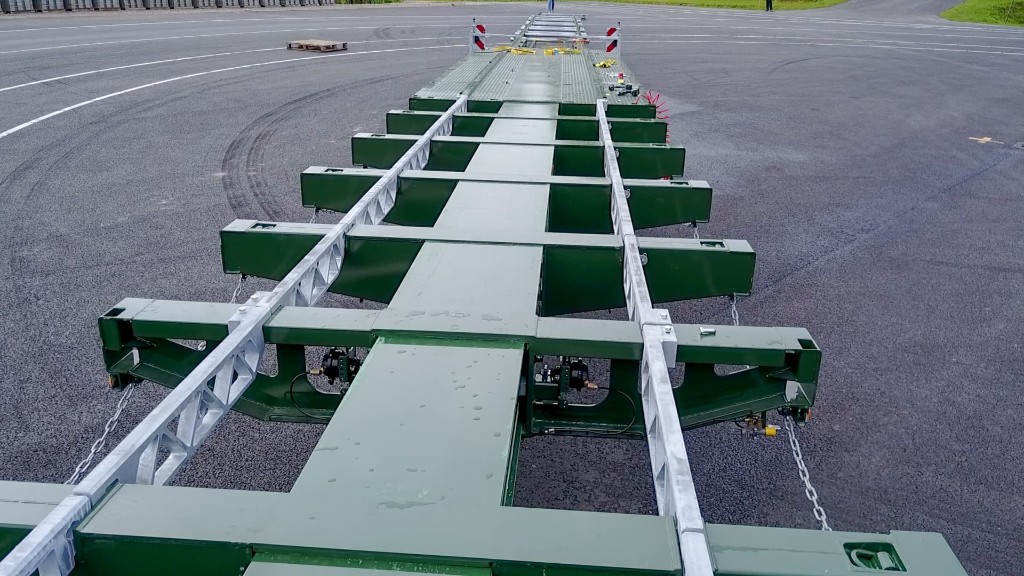 What makes the
butterfly ramp so unique?
Two gauge-widths
Thanks to these two sizes, trains and trams can be both be loaded.
Hooking on rails
Separate rail parts can be attached to the rear of the ramp. This makes the ramp angle even smaller.
Detachable
This butterfly ramp is completely removable. Because the rail parts are tidied up in the ramp, it remains as one compact set.
Adjustable legs
The eight legs are individually adjustable in height.