Our Products
Low loaders, semi low loaders, flat trailers and container chassis
We are a manufacturer of semi-trailers for special transport and container transport. We build customer-specific trailers, which we have divided into four product categories. Low loaders, semi low loaders, flat trailers and container chassis.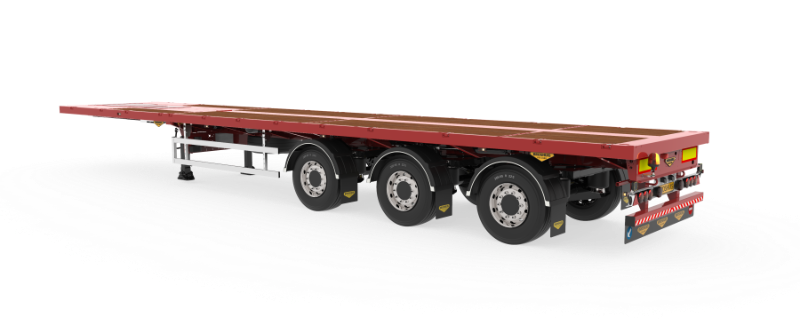 A flat trailer is a trailer with a completely flat loading floor so that you can use the total length of your trailer for loading. The flat trailers are available in various lengths. On this page you will find all information about flatbed trailers to assist you with the purchase. In addition to the flat trailer range, you can also read the benefits that a flat trailer offers you on this page.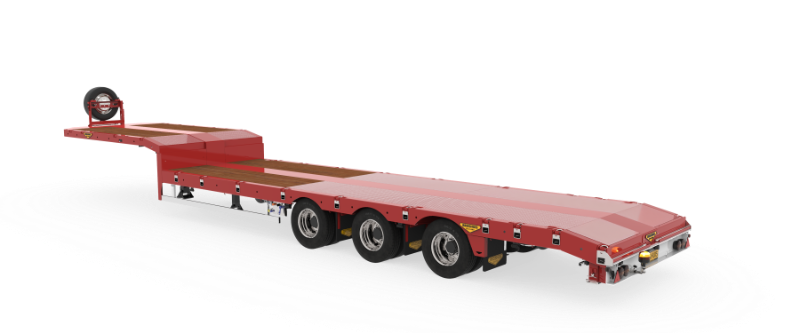 A semi low loader is a trailer with a gooseneck, which means that the loading floor is lower than the fifth wheel of the truck. The loading floor is still above the tires. This allows higher loads to be carried. The semi low loader is a real all-rounder and the perfect semi-trailer if you need the capability to transport a diverse range of cargos.