The solution for flexibility with loading and unloading
The loader crane is ideal in many ways. As a haulier, you are free because you can load and unload where and when you want, and you are not dependent on a third party. You can use your own truck-mounted crane for this and you do not have to rent one. This saves time and costs.
Placing a truck-mounted crane on the trailer or truck requires modifications to be made. In order to provide you with the best possible service, we have created a special department to provide you with advice for this type of equipment and provide you with a solution that suits your operation. Our engineers are open to a challenge, so if you have a specific question or want a customer-specific trailer, you can always contact us!
Range of
trailers with cranes
We offer semi low loaders, low loaders and flat trailers with a short front overhang and an adapted loading floor length. This ensures that your crane truck and trailer remain within the nationally applicable legal dimensions.
If you need a crane at the front end of the trailer for one load and at the rear of the trailer the next, you can use a movable folding crane. This includes both the inward running and outward running cranes.
This includes both the fixed folding cranes and the fixed, but detachable cranes below. These are used on semi low loaders, low loaders and flatbed trailers. A version of a fixed folding crane with multiple crane positions is also possible.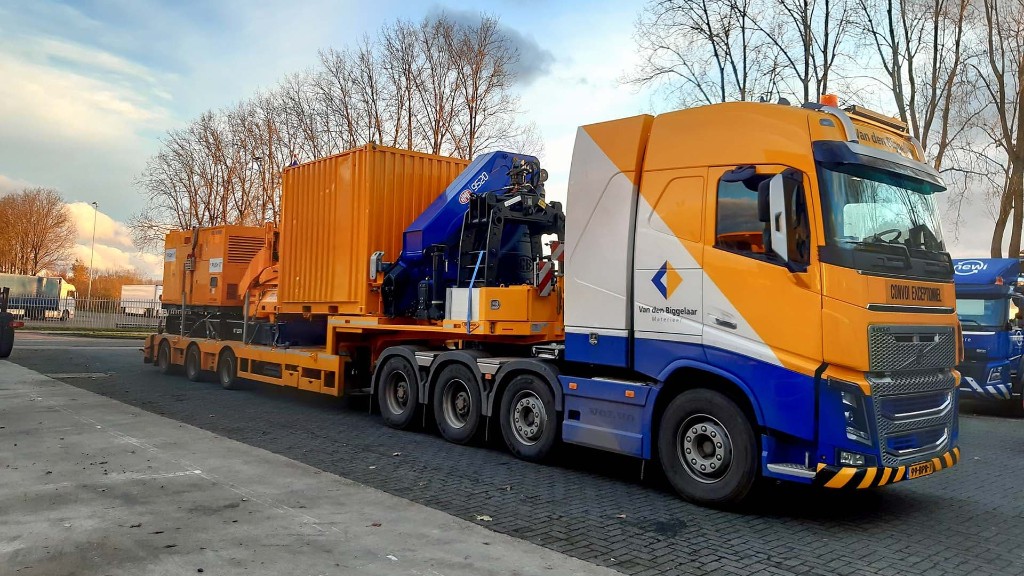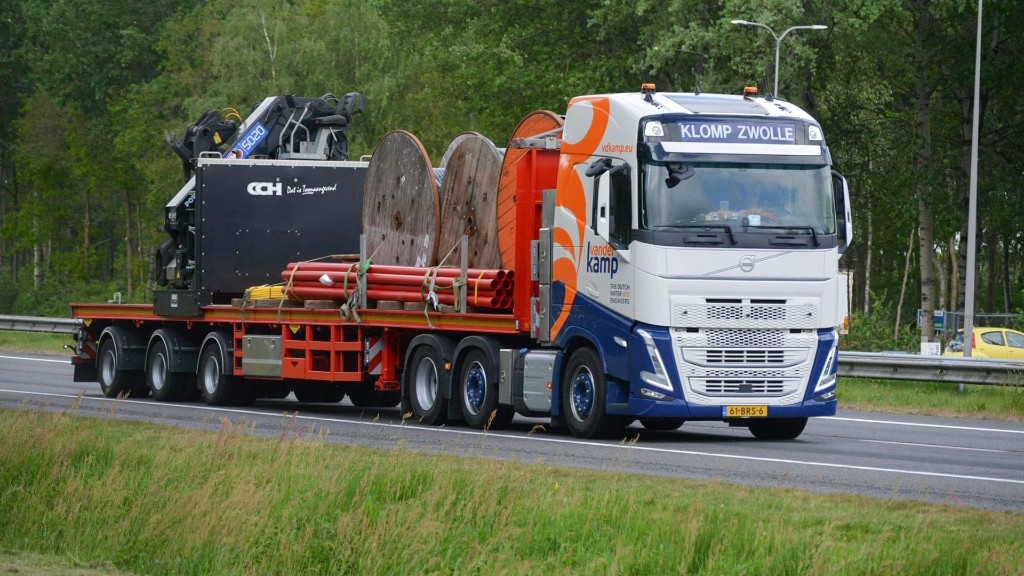 Discover
your benefits
Flexible loading and unloading
With the folding crane, you can always load and unload where and when you want.
No extra cranes needed
With the folding crane you do not need an extra crane, which can save you a lot of money.
Less space needed for loading
With the folding crane, you need less space for loading and unloading the cargo.
Delivery outside working hours
Outside working hours, you can easily load/unload the cargo yourself so the construction process will not be disrupted.