Easy to operate,
even in the centre of Rotterdam
A diverse fleet of earth-moving equipment needs a trailer that is a real all-rounder. Therefore L.A.W. Tol BV has invested in a Broshuis 4-axle semi low loader with ramp. With this multifunctional, hydraulically-steered semi low-loader with a loading floor width of 2.75m, they can carry almost any type of load. The wheel wells are ideal for transporting earth-moving equipment and the crane arm recess offers space for the long boom of the larger crawler cranes.
The semi low loader from L.A.W. Tol BV has lashing eyes in both the side bar and against the beam. The hydraulic fall supports and ramps are easy to operate by remote control. There are many options on and under the loading floor to store (lashing) materials. And all separate parts are easy to handle for one person. Make it a functional, safe and easy to work with semi low loader, even in the busy centre of Rotterdam. We wish Esmeralda many safe and pleasant miles!
L.A.W. Tol BV, located in Piershil, is specialized in the rental of earth-moving equipment and its transport. Innovation and continuity are core values for the family company. With more than 50 years of history and already the third generation working in the company, the continuity is assured. Added with the modern and up-to-date fleet L.A.W. Tol BV is a trustworthy partner in the market.
product
• 1x Extendable
• Airsuspension hydr. steered
• 245/70 R17.5 Tires
• Fixed neck
• Load capacity app. 45T
• Double wheel well - Crane arm recess - Hydr. ramps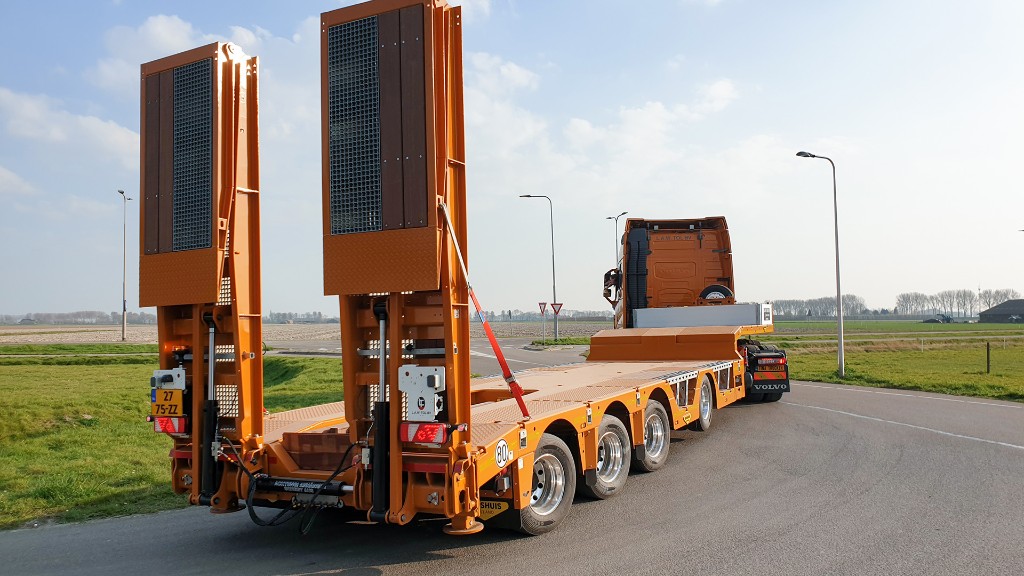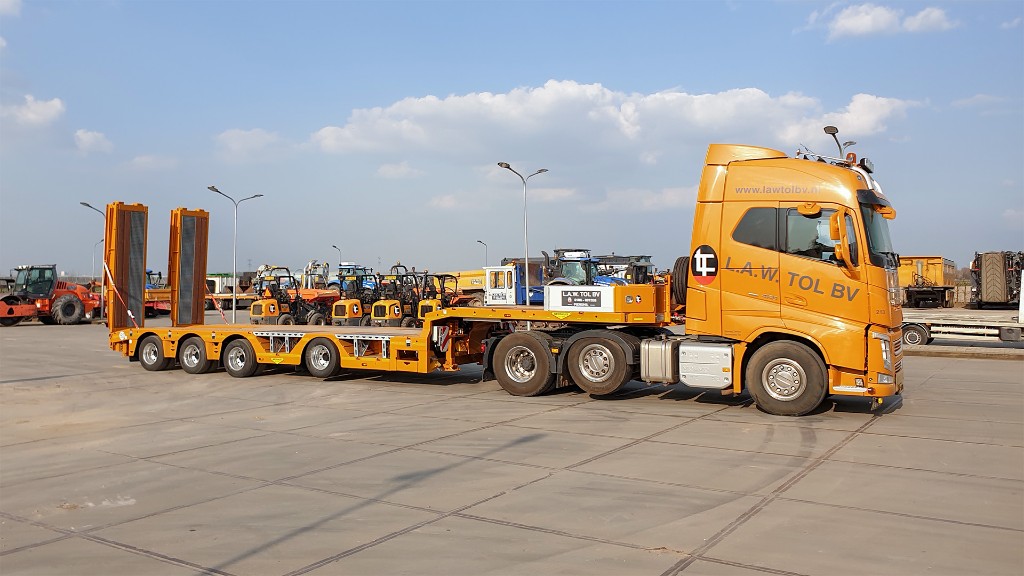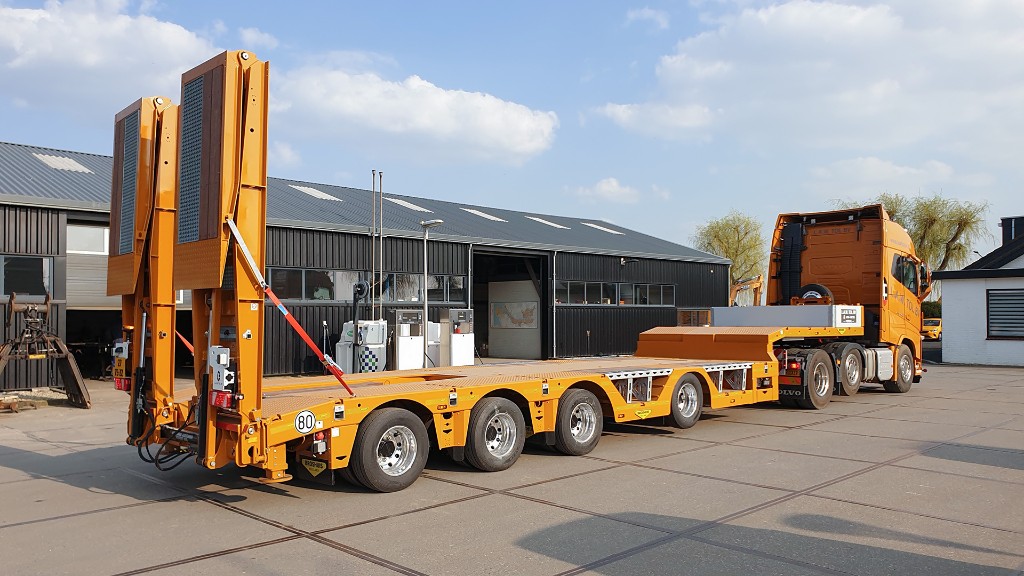 Read more