Koop van der Wal has recently put a new 3-axle semi low loader with ECO ramp into service.
With a loading height of 780mm, an ultra-thin and long neck, and an ECO ramp on the back, this trailer is ideal for transporting agricultural machinery.
The entire combination is coordinated so that the trailer can maintain the maximum lengths. This allows the trailer to be fully loaded, from front to back. "We can push the last machine up with the ECO ramp and even transport it with a slight overhang." Says Willem van der Wal (owner).
Both the neck and the ECO ramp have a step of 20cm. Most tractors and machines can be loaded easily and safely without the need for extra loading ramps.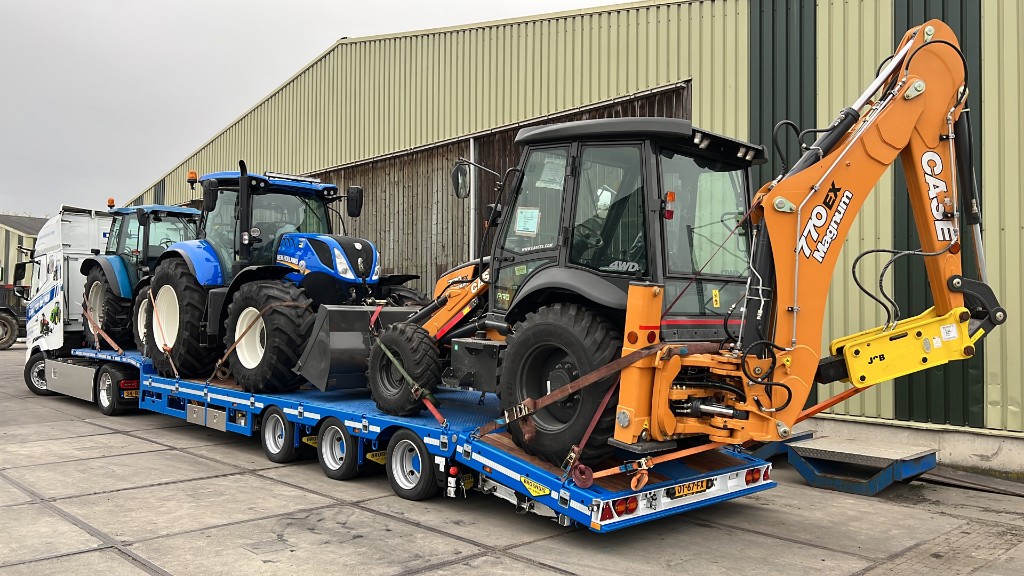 The ECO ramp is a flexible and sustainable solution. There is no ramp with less drag than this ramp. Because the ECO ramp is no longer upright, but remains horizontal, a proven fuel saving of 20% can be achieved. Furthermore, this ramp can also be used as an extra bit of cargo bed, allowing you to carry more cargo with the ramp up. The ECO ramp can lift loads up to 10 tons.