Expansion of the fleet
Combex BV is adding 10 new single extendable flat trailers to its fleet. As one of the largest carriers in construction logistics in the Netherlands, they are very satisfied with the quality and longevity of the current Broshuis trailers in their fleet. That is why they have once again chosen Broshuis.
This is an expansion with 10 units of 3-axle flat trailers single extendable that were built entirely according to customer specifications. The new trailers are for example equipped with attachable loading racks for transporting piles over the cab roof. These loading racks are positioned to optimise the weight distribution of the combination.
Combex BV has a long-lasting relationship with Broshuis. Together, they have developed a flat trailer that fits perfectly with their operations, making it very easy to deploy and use. Thanks to the strong chassis and good conservation, the trailers are ideal for transporting heavy loads and will last for years. The satisfaction with the products and cooperation is reflected in the numerous Broshuis trailers in their fleet.
The perfect rolling resistance, and the robustness of the chassis combined with the low net weight also make this trailer perfect for use behind Combex BV's first electric tractor, a Volvo FMX Electric. Especially the radius of action for a maximum loaded trailer within the 50-ton combination weight was essential. In this, Broshuis was also able to play a good role in achieving Combex BV's green goals.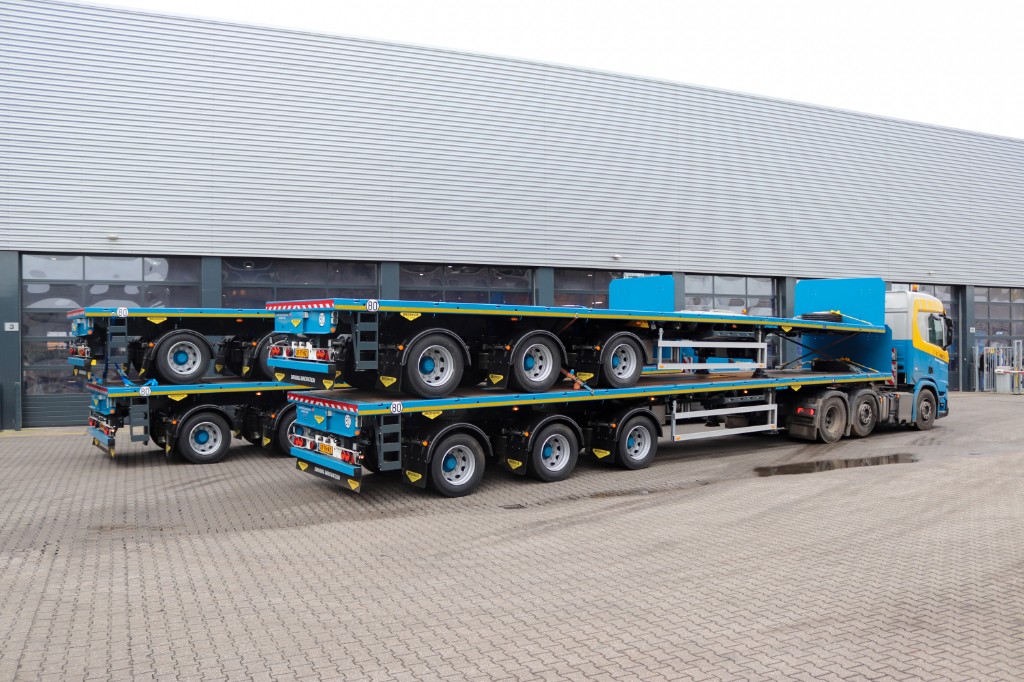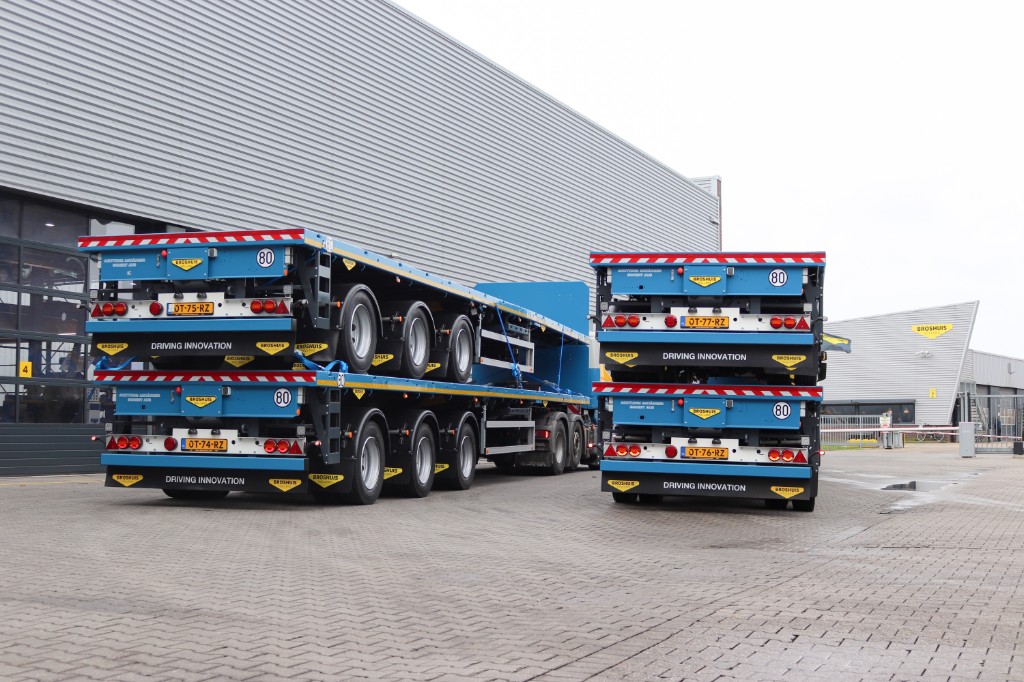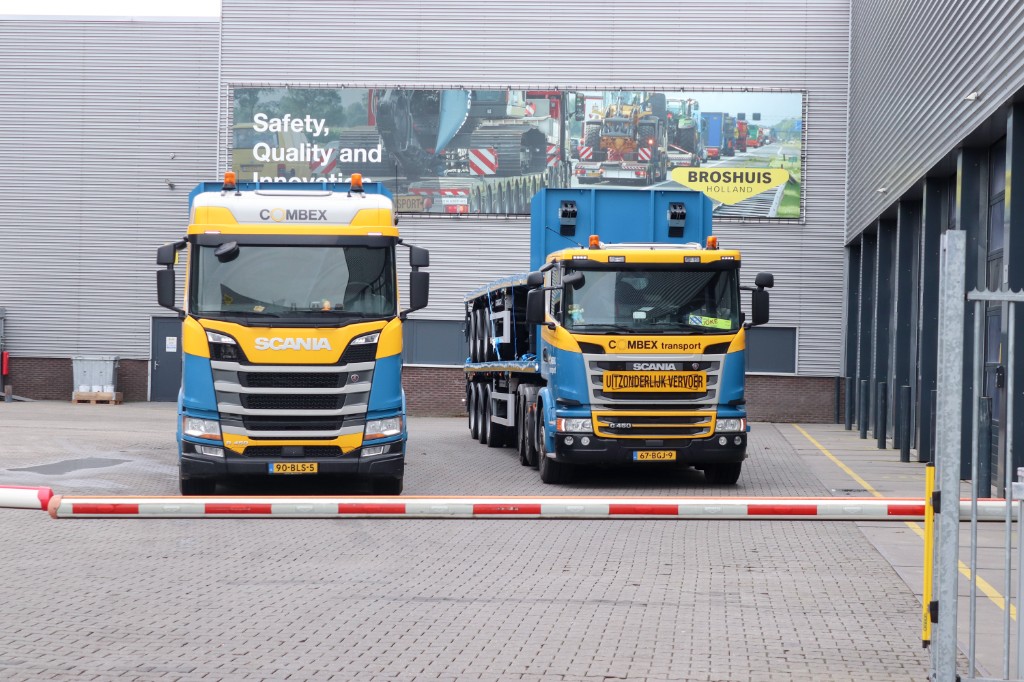 About Combex
Combex BV specialises in logistics solutions for suppliers and producers in the structural work of concrete elements and building materials. Such as the transport of piles, floors, walls and other (prefab) products. From its offices, including those in Eastermar and Horst, the Netherlands, it serves customers at home and abroad.
COMBEX Bouwlogistiek trains women to become drivers in special transport! A day on the road with COMBEX, located in Eastermar (Friesland), is not like a typical day at COMBEX. Today we are driving with three trucks and we will face two fun challenges during this transport.
The single extendable flat trailer is the ideal trailer for load lengths of up to +/- 25 meters. Thanks to the hydraulic steering, the flat trailer easily steers through the corners.