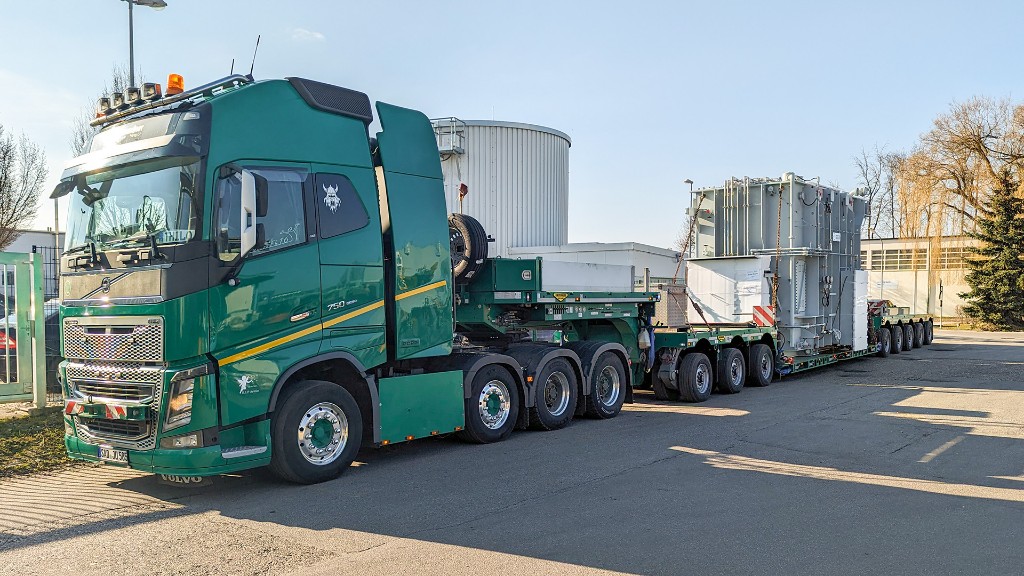 P. Schwandner
Logistik + Transport GmbH

Finds ideal partner in Broshuis!
Also for transport of transformers.
Schwandner deploys special trafo bed for transformer transport
Premium Spedition with powerful equipment is the slogan of P. Schwandner Logistik + Transport GmbH. The company therefore also expects this powerful equipment from its suppliers. "Broshuis is a powerful and reliable partner for us," says Peter Schwandner, owner and founder. "In addition to quality trailers, we can implement our innovations and modernisation together with Broshuis".
For transporting heavy transformers, Broshuis also helped with providing a solution. P. Schwandner Logistik + Transport GmbH is a major player in the field of transporting heavy and large transformers throughout Europe. With its diverse and modern fleet, Schwandner can transport any transformer. This makes the company a stable factor when it comes to transport.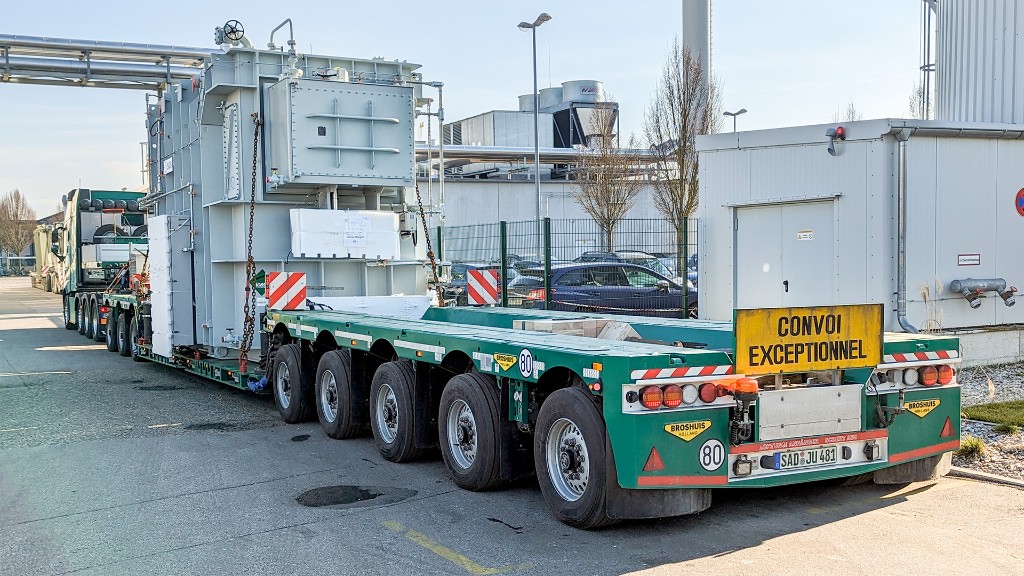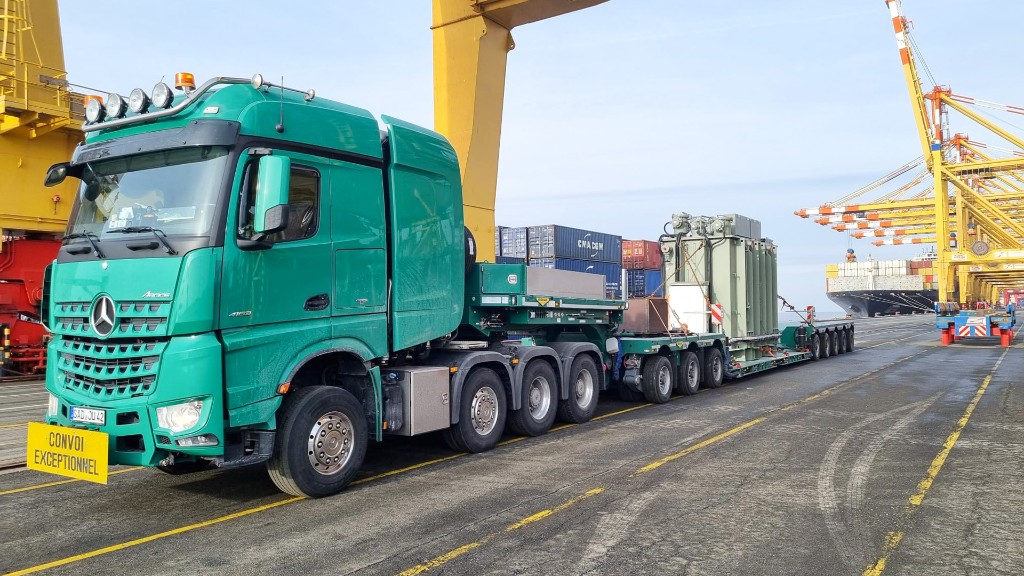 Read more
To transport the transformer from SGB Smit and then drop it off themselves at the final location, Broshuis has designed a special "trafobed" together with Schwandner that fits into the 3 bed 5 low loader combinations in their fleet. Using heavy cranes, the transformer is lifted onto the special low bed, after which it is skidded off the low loader at the site. P. Schwandner Logistik + Transport GmbH currently has 5 of these combinations in their fleet.
The low loader dolly combinations are fitted with a normal bed as standard, but can be exchanged with the so-called "trafo bed". This makes the use of the low loader multifunctional.
The transformer low bed is equipped with 4 cylinders to raise the low bed on-site to the correct height with respect to the foundation on which the transformer is to be placed. These cylinders make the bed completely level and stable so that the transformer can be safely unloaded. This is done by lifting the transformer, placing rails under it that are aligned with the rails on site, then lowering the transformer and using a winch to ""skid" the transformer to the site. In this way, P. Schwandner Logistik + Transport GmbH can do this work carefully, safely and efficiently.
Discover our solutions for the energy market.
How does the
trafobed work?
Positioning/alignment
By reversing the combination, the transformer is aligned with the final position of placement.
Height adjustment
Hydraulic suspension is used to raise the trafo bed to the desired height for unloading the transformer.
Rail mounting and levelling
Small hydraulic cylinders are used to lift the transformer to position the rails for unloading. Then the transformer bed cylinders are used to level and support the transformer for unloading.
Skidding / winching
Winches are used to pull the transformer to its final placement position. Due to the cylinders in the transformer bed, this does not affect the suspension, so the transformer cannot move in a vertical direction.