New benchmarks in heavy transport!
Recently, Maik Stange, owner of the renowned haulage company Stange Spezial- und Schwertransport-Logistik from Hamburg (DE) picked up a brand-new 10-axle (3+7) semi low loader PL2 HD with hydraulic ramps from us. Setting a new standards in heavy transport!
Maik Stange stands for professionalism, quality and customer satisfaction. With years of expertise, he has built a reputation to be proud of. His son Louis will later take over the company and enrich heavy transport with a new innovative ideas. With his dedication and enthusiasm for excellence, he will continue the Stange family tradition.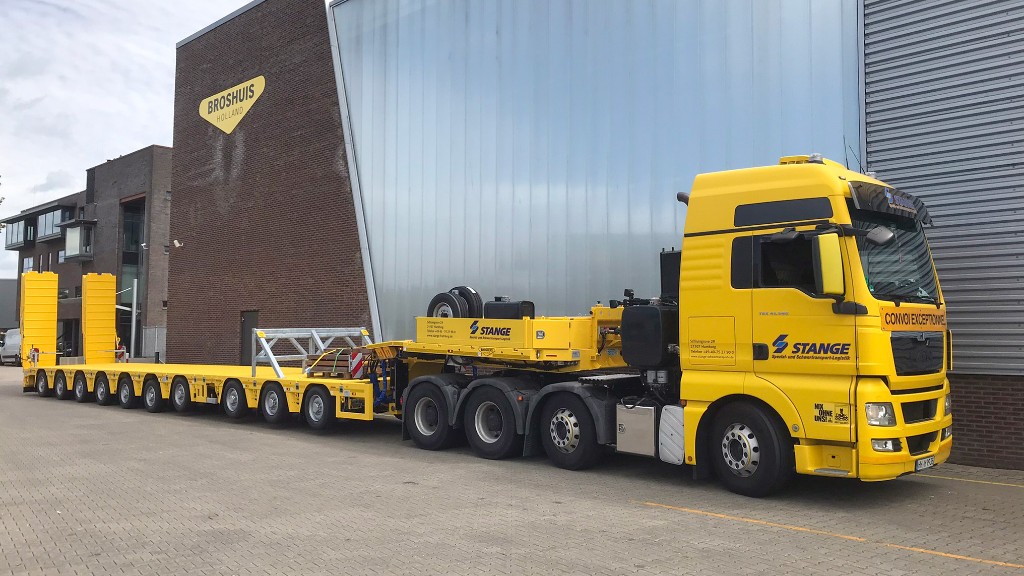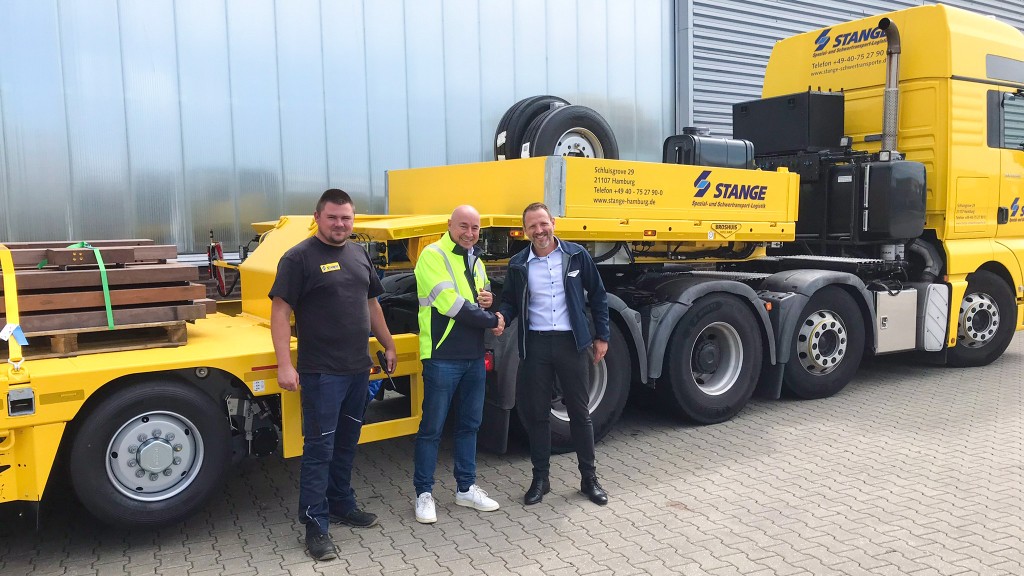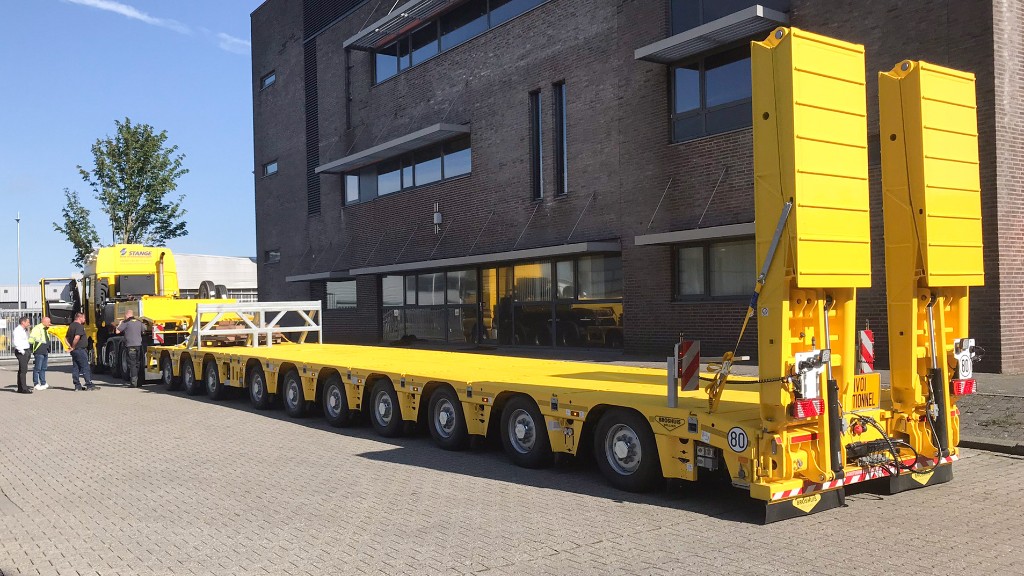 Stange's impressive fleet has now been expanded with the new Broshuis trailer. The trailer is an technical highlight. With this ten-axle PL2 semi low loader with heavy-duty ramps, and the flexibility to also operate as a 7-axle trailer, he sets new standards in heavy haulage. "Our new semi low loader will be used for heavy transports in construction and industry. Specialised for transports of derricks, road construction machinery, boilers, bridge parts, transformers, crane parts, steel structures, concrete parts and wind turbines" says Louis Stange. With Broshuis, all hydraulic functions are standard operated by remote control, allowing easy control of the hydrailic ramps, suspension and steering as well as the hydraulic neck. The variable kingpin load and the simple and neat operation on the gooseneck also stand out here.
"We chose a "Broshuis" because quality is our top priority. The 3 + 7 semi low loader has everything we need for our customers!" according to Maik Stange.
We are proud that Maik and Louis Stange are part of our growing customer base. Their trust in our products and services is of great value to us.
Interesting Articles