Transport of a CAT 990 wheel Loader
From Esbjerg to Aggersund Kalkværk via Løgstør

Transporting an 80-tonne Cat 990 wheel Loader 4.5 m wide and 5.4 m high from the Netherlands to Denmark is a great challenge. The first part of the journey took place by water and the later transport from Esbjerg to Aggersund Kalkværk via Løgstør by road was challenging.
You must apply for a permit to move such a large and heavy machine. A professional guidance company draws up the route description, a road survey and sends it together with the permits. A route description for a transport of this height is required as it is not possible to drive under all bridges. The trip must also be planned in such a way that it complies with the applicable curfews for heavy transport (06:00 – 09:00 / 15:00 - 18:00).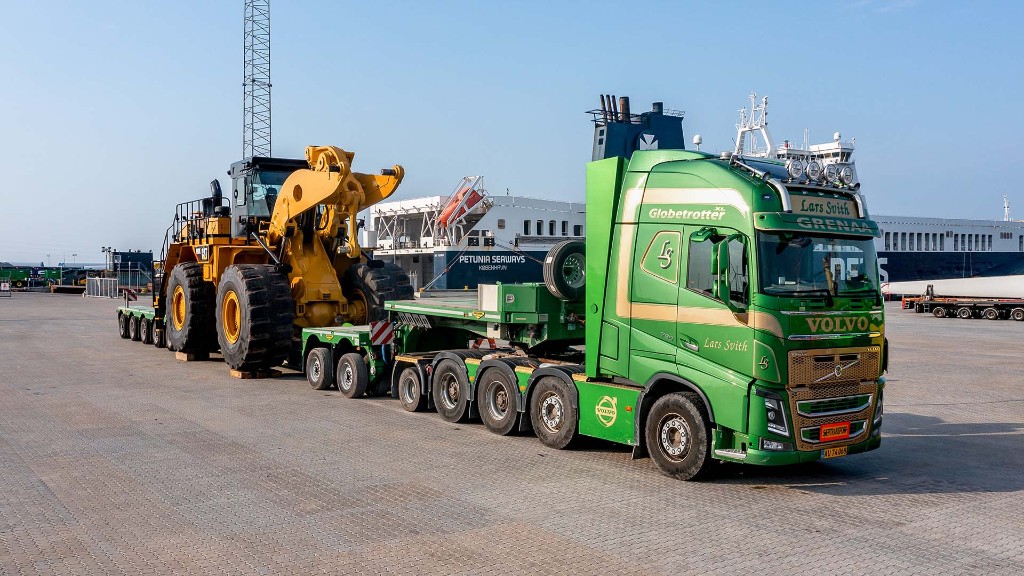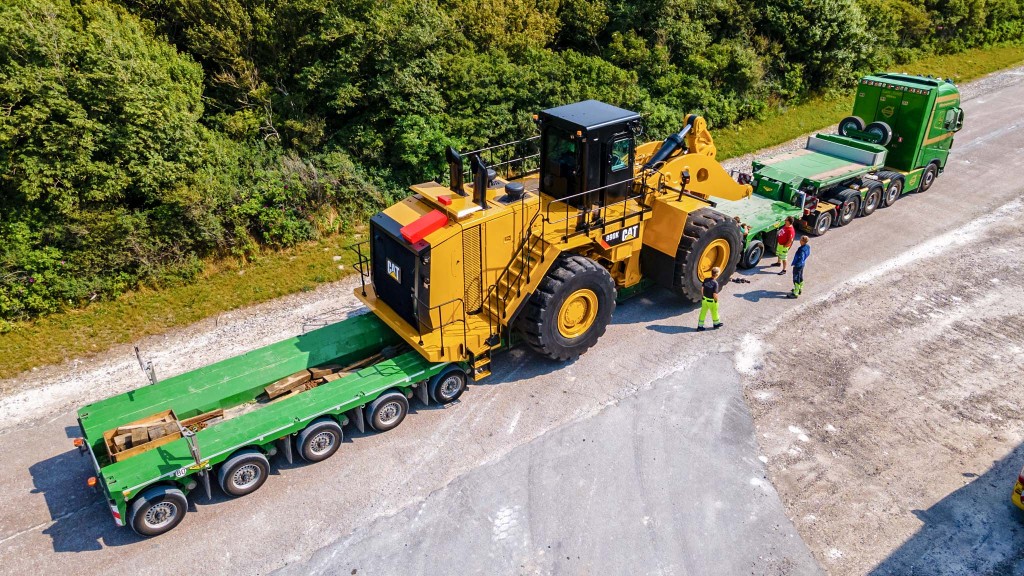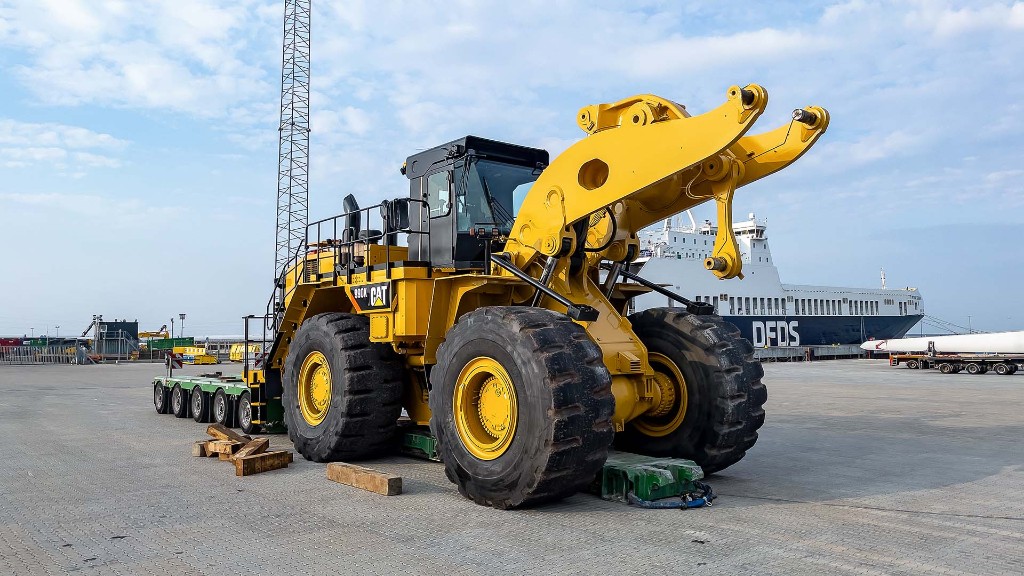 View solution
The company's extensive experience with this type of transport is of great help in planning the route and preparing the transport. When everything is in place, you can start preparing the low loader for the wheel loader. The driver can easily do that alone, because this low loader is so simple to work with:
Connect or disconnect the dolly without assistance.
Place/remove the extension supports and the mattresses yourself.
The remote control makes it easy to operate the steering, suspension and detachable neck.
The right trailer for the right job.
2 + 5 PL2 HD Dolly Low Loader Combination

Small bed version
Single extendable
Continuous 920mm wide crane arm recess in axle bogie.
Kingpin load 40T
Axle pressure dolly 28T
Axle pressure axle set 70T
Payload 100T