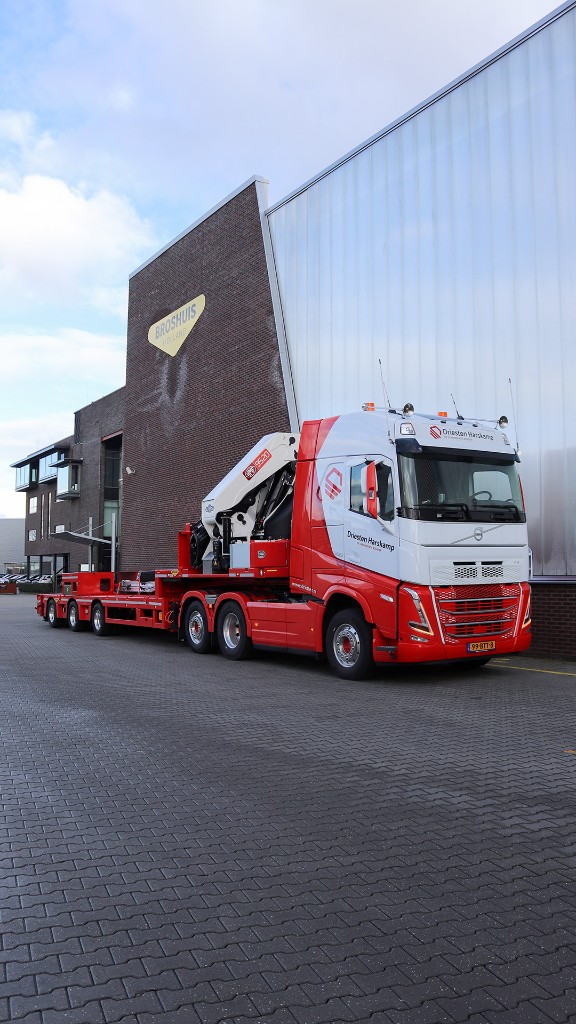 Driesten Harskamp
Self loading and unloading construction
materials with 95 tonne metre crane on semi
95 tonne meter crane on semi low loader
Earlier this year, Driesten Harskamp took delivery of a new semi low loader with 95 tonne metre crane on the gooseneck. This makes the company even more flexible to its partners. This service is the common thread running through the more than 100-year-old family business.
In 1923, Gijs van Driesten laid the foundations for the company with the philosophy 'Building in trust and connection'. In doing so, the company has been working with partners for years, where everyone stands side by side! This is something the current generation, Anne and Henk van Driesten, continue to carry forward.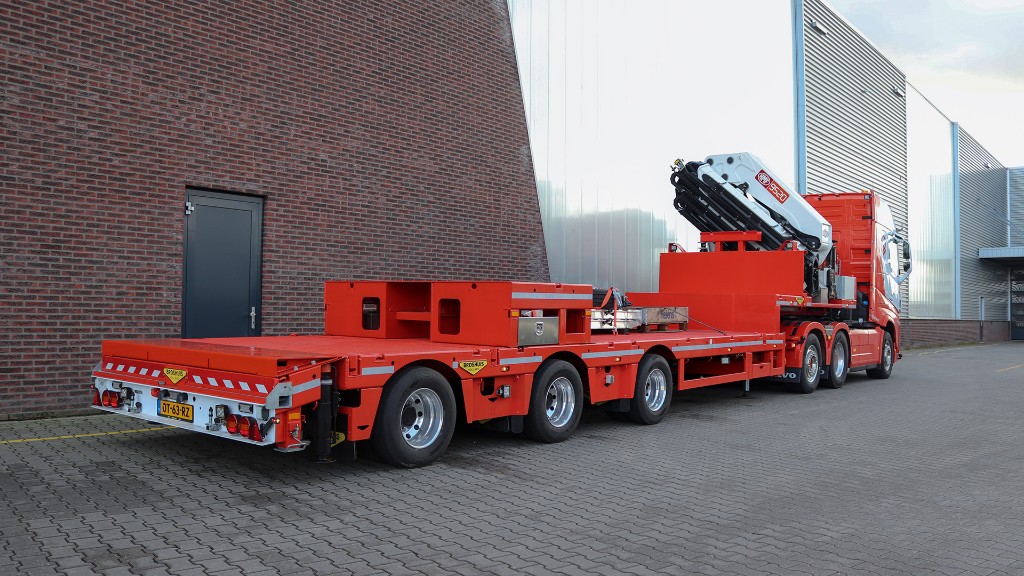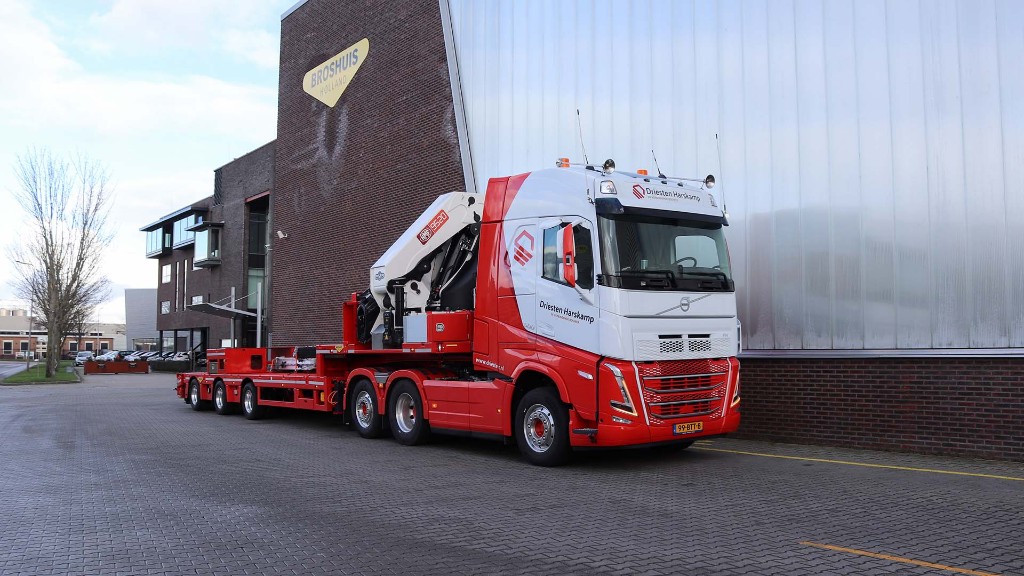 View Technique
"Also a supplier has to fit into this philosophy," says Van Driesten. "We like to work together with our suppliers to join forces. So choosing Broshuis was the right choice for us. Together with the Broshuis advisor, we clarified what the challenges are for us. This revealed that the best option was to opt for a crane on the trailer. In collaboration with CCH, Broshuis advised us on the right crane for our job. The result is a combination that is exactly as we need. Above all, the realisation of this project is exactly how we also work. Together!"
The 3-axle semi low loader is hydraulically steered, allowing easy access to hard-to-reach construction sites. Steering can be adjusted via the remote control. As the trailer can extend, it can also be used to transport long construction materials. The unique feature of this trailer is the heavy 95-tonne metre crane on the gooseneck. By mounting the heavy crane on the gooseneck, this and the inner tube had to be adapted and reinforced. The stiffness of this gooseneck, calculated by Broshuis' specialised engineers, gives the heavy crane all-round stability. This can be combined with support legs of the crane and at the rear of the axle bogie. This is very important to maximise the crane's use in all kinds of situations. With this crane trailer, Driesten Harskamp can load and unload the materials on the construction site and is not dependent on a crane on location. This makes scheduling this combination much more efficient.
3-axle semi low loader, hydraulically steered
1x Extendable
Fixed neck
Kingpin load 23t
Bogie load 36t
Tare weight ca.14,7t
Platform height 895 mm
Extension 5700 mm
Total extended lenght 18744 mm