Buying a 3-axle SL2 low loader?
The 3-axle SL2 low loader can transport cargo that protrudes over the axles due to the short and low axle configuration. The SL2 low loader also has more loading length in the low bed.
3-Axle SL2 low loader with independent wheel suspension
This SL low loader has the great advantage that the axle configuration is much lower than with continuous or pendle axles, ideal for overhanging loads. The short axle set provides greater loading distance within the maximum overall combination length. A maximum of 12 tonnes per axle line is allowed in most countries. The ease of use and overall quality are as you would expect from Broshuis!
General
specifications
1x Extendable
Independent suspension (SL2)
245/70 R17.5 Tires
Movable detachable neck
Outer beams linkable
Load capacity app. 40T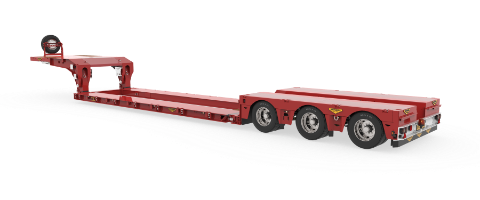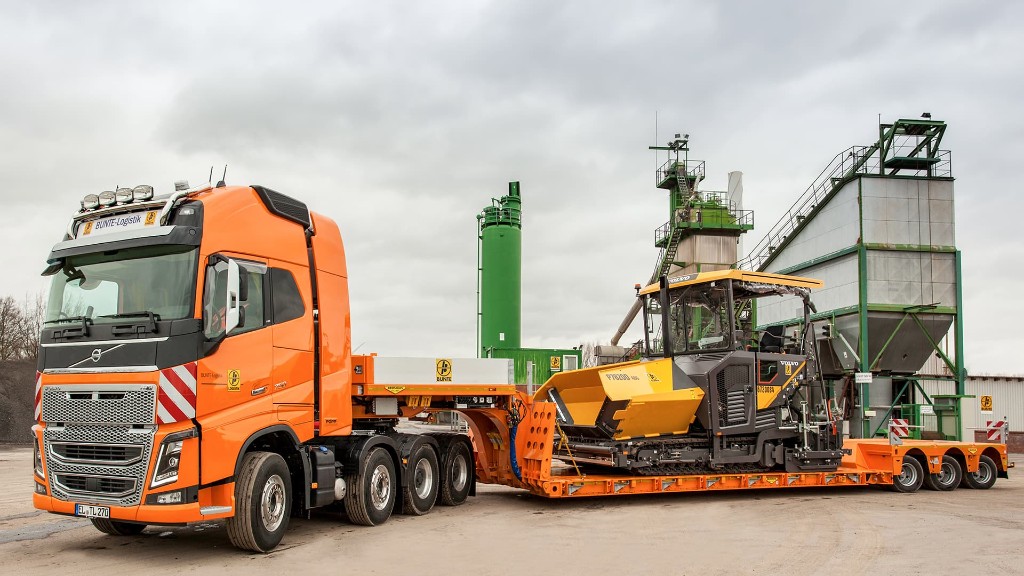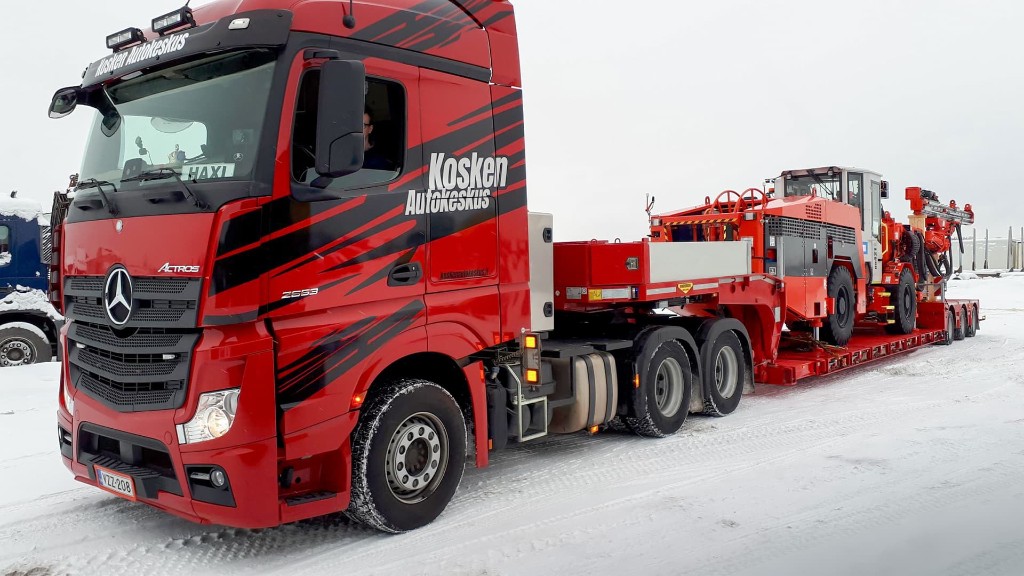 Technical
specifications
Kingpin load 25T
Bogie load 36T
Tare weight ca.18,5T
Loading height 290mm
Bed lenght 7500mm
Extension 5750mm
Total extended trailer lenght 21950mm
Specification sheet
Related
products
This 3-axle low loader is equipped with pendle axles. As a result, this trailer can handle higher axle loads than through-axle types. With a stroke of 600 mm, this low loader is equipped for the uneven terrain found on construction sites and elsewhere.
In addition to the 3-axle low loader with independent wheel suspension and pendular axles, this trailer is equipped with through-axles. Just like the other two variants, the trailer is equipped with hydraulic suspension and steering. The biggest advantage is in the purchase price and low maintenance costs.
2-axle SL2 low loader is a low loader on independent wheel suspension. This offers advantages over trailers with continuous or pendle axles. The biggest benefit is the low weight, low maintenance costs and a low axle assembly allowing the trailer to run closer to the ground when needed.
Innovations
and techniques
The anti-corrosion protection of a trailer is essential, you cannot simply do it 'again', it has to be done right first time!
The SL2 independent wheel suspension offers many advantages over other axle types. Low weight, lowest loading floor height (from 780 mm), extremely large steering angle and extremely stable handling.
Our trailers are often equipped with a number of technical highlights that make the trailer unique. Thanks to these techniques, you can transport cargo with your trailer that others cannot. Here you will find an overview of our techniques that we apply to our trailers